Offers
WE OFFER OUR CUSTOMERS HIGH QUALITY CUSTOM-MADE PRODUCTS THANKS TO OUR QUALIFIED STAFF
Presence
REI-T IS THERE FOR YOU THROUGHOUT YOUR PROJECT. FROM ADVICE DURING THE PLANNING PHASE TO PRODUCTION AND INSTALLATION AND AFTER-SALES SERVICE
Quality
OUR PRODUCTS ARE CERTIFIED AS FIRE RESISTANT ACCORDING TO EUROPEAN STANDARDS OR ACCORDING TO NBN 713.020
REI-Technologies (Résistance, Etanchéité, Isolation), created in November 2010, is a company specialized in fire protection of all types of buildings, as well as in steel and woodwork metal joinery (Industrial doors, Doors on profiles with full thermal or glazed cutoffs, window frames, …)
Active both in renovations and new projects, the company, concerned by quality, is present on many industrial projects as well as residential, both in Wallonia, Flanders and Brussels, and has managers, technicians and workers with over 25 years of experience, and who base their policy essentially on 3 points: Quality / Presence / Standards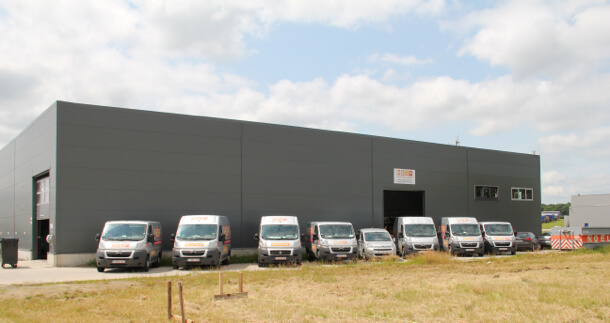 OUR FIRE PROTECTION ACTIVITY IS SUBDIVIDED ACCORDING TO THE DIFFERENT ACTIVITIES HERE-UNDER
OUR METAL JOINERY ACTIVITY CAN OFFER THE FOLLOWING PRODUCTS :
Whatever your project, our team of managers is at your disposal to find solutions tailored to your requests while ensuring a competitive budget.
For any type of request, please contact us with the details below.
Would you like us to call you back? No problem!